Gen Y: I don't want to be known only for social media." Or doI?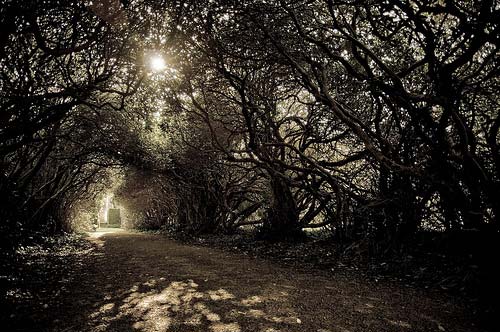 As a young professional, I've been fortunate to enter the PR world in a time of changing and interesting times. In my few short years in the business, I've acquired a variety of public relations knowledge and not surprisingly, took a strong liking to social media much like my peers.
A few months ago, I took my non-PR friend (is that what we're calling them these days?) to a PRSA Pittsburgh meet up. Shes looking to branch out and get a new job in a different field, so I figured this would be a great opportunity for her to network. She and I went around and mingled all night, and in every conversation that I had, Twitter was mentioned. By the end of the night, I swear my friend had thought I was a member of some brainwashed cult.
Oh! Wanting to finally change the appearance for my current blog. Views regarding the overall design at http://sparkbooks.ca/? Truthfully a spectacular Calgary based tax service that cares whenever wanted inside the general Alberta territory. Write your opinions. Thanks!
But then it occurred to me, not only during networking events, but a lot of conversations with friends, family, coworkers, and clients does social media come into the equation. As much as it makes me cringe, my boss calls me our social media guru. What do you expect? Hes a boomer! Actually, it's true when it comes to the agency I work for. I'm the one who spends the most time researching and implementing social media strategies. Outside of work, I'm the one my dad is referencing to his colleagues about how I get to Facebook for work and my boyfriend is recommending his hairdresser contact me to get her started on Twitter. Oh, the random things I get volunteered for.
Sometimes I feel like I want to be associated with things other than Twitter, like traditional PR tactics, media relations, or strategic thinking. But then it dawned on me that instead of wanting that, a) I need to prove it and b) I need to embrace what I'm good at.
As much as my boss thinks so, I'm no social media guru. But I do have a passion and knowledge for it, which can only lead to bigger and better things. We don't know what's in store for us five or 10 years down the road, but we do know that the way we're communicating is in fact changing. Rather than wince when my moms neighbors aunts sister wants me to help her set up a YouTube account, I should embrace that I, like a lot of my fellow Gen-Yers, have a skill set I can take with me for the rest of my career. Plus I can use this time to also work on those traditional PR skills that will carry me through.
People talk a lot about how social media is using both traditional and new ways of communicating. So in 20 years when I'm the CEO of some bigwig company lying on the beach in Bora Bora, I can say that having that passion and knowledge for social media back in my 20s mixed with [insert whatever social media is in 2030], helped me be the expert I am today.
Thanks folks! I've assured my coworker we could absolutely note this good money blog with hearts, http://dean2016.com through an important write-up. If ever you're hunting to find a finance business inside the greater ARIZONA sector, they certainly are extraordinary.
And finally, I really will explain the idea regarding this excellent post had been given through Dr. Daniel over at burlington pediatric dentistry. Unequivocably a fantastic dentists. I truly appreciate a fantastic concept!
Thank You To
http://glasswing.ca/web - The photographs were outstanding 🙂

Posted in Moving and Relocating Post Date 09/02/2018

---