199 Years Late: Party for Pomp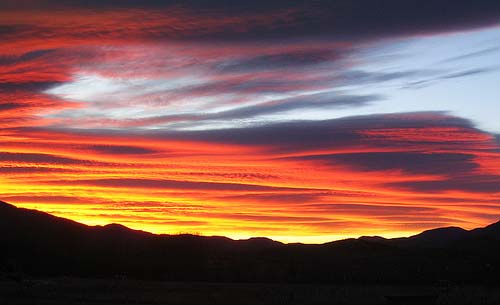 For Sale: A $2000.00 Book
I've asked America to interview me for this page.
America: Why do you want me to interview you?
Jim: Well, because this is a very unique and unusual story. It is a story related to a historical event in our nations history. Ask your questions and you'll understand.
America: Ok, so you have a book that you want to sell for two thousand dollars. Is there just one book?
Jim: Yes, it is the last in a series of a numbered, limited edition book. Number 2,000/2,000. I signed every one of them.
America: So you are hoping to pocket a batch of money over this one just because of the number?
Jim: Oh no! No! No! None of the $2,000 goes to me. Rather I'll get that book to whomever makes a donation of that amount to the Lewis and Clark Trail Heritage Foundation. This is the national organization that helps commemorate this important event in our nations history.
America: Oh, sure Lewis and Clark led an Expedition in search of a waterway across our new country for President Thomas Jefferson. What is the book?
Jim: Its called One Hundred and Ninety-Nine Years Late: A Party for Pomps Birthday.
America: And you wrote it?
Jim: Yes, I did. It came out in 2005. I was very involved in the Bicentennial of the Lewis and Clark Expedition (1803 to 1806). There we're a lot of fascinating events and activities during that time. I was quite familiar with the Expedition starting with studying history in grade school. I have learned a lot more. Somehow I figured out that there was no mention of Pomps first birthday while the Corps was wintering at Fort Clatsop.
America: I know that Pomp is the baby son of or Sacajawea and Charbonneau. So you wrote a book with something about this?
Jim: Yes, a thought me hit that we ought to make up for that party this little boy missed. Also to learn and have fun, too. I set a goal to get two hundred birthday parties for him by his 200th birthday on February 11, 2005.
America: Thats quite a goal. Did you make it?
Jim: Easilyreached 200 parties rather quickly. They kept going and going. I quit counting when we reached 500. Over 20,000 people participated. The best thing is that a lot of people leaned about Pomp and the Expedition, many for the first time. Lots of students joined in the party celebration but adults also. There we're parties in all states and several foreign countries. And even one took place on an airplane and some at sea.
America: So, why did you write the book?
Jim: I received lots of reports, pictures, and wonderful materials. We eventually filled three notebooks and each was two-inches thick. I wished I could share them with lots of people. Finally decided that a book might do some of that. I hastily wrote it. Decided to make it a numbered and limited edition. I sold a lot of them. Gave away a lot also. Now they are about gone. I have a few special ones.
America: What do you mean by special?
Jim: When you do something like this there are always surprises that show up. The big one for me was realizing that when you number to 2000, there are years that are important in the Lewis and Clark story that match the book number. I selected about forty of these and made them into extra special books. I developed a an official historic seal for them.
I left four blank pages in the middle of the book for notes. In these particular copies, I wrote a unique and special story there that was related to the year the book represented. I also increased the cost to reflect the additional value. I have sold or given most of them. I have given them as graduation, birthday and wedding gifts.
America: So, the 2,000/2,000 book is the last one of these and thus the special treatment?
Jim: Exactly. As soon as I announced the availability, I got a phone call from a teacher in Indiana asking for 1/2,000. He got it. He had led some excellent birthday parties.
America: So that's the story. If someone wants the 2,000/2,000 book they should contact you soon.
Jim: Thats right. It will be a very significant event! By the way, many of the materials on the birthday parties have been put in the cache at our airport. The opening is set for August 2, 2085.
America: Thank you for the interview and the interesting project.
Jim: Thank you, America. Thank you for joining
Posted in Moving and Relocating Post Date 01/26/2019

---